Flexibel en vrijblijvend sporten en bewegen doe je met de Sportkaart!
Voor slechts € 26,50 per maand maak je 4 x per week, 1x per dag gebruik van ons sport- en bewegingsaanbod
Vanaf 1 mei vonden er een aantal verandering plaats.
Klik hier voor meer informatie.
Met de sportkaart zit je niet vast aan één bepaalde sport maar is er keuzevrijheid. Je kan kiezen uit een ruim aanbod. We bieden een gevarieerd en uitgebreid scala aan keuzes zoals voetbal,volleybal, fitness/kracht & conditietrainingen, circuittrainingen, sportief wandelen en hardlopentrainingen, survivalactiviteiten, zwemmen en aquasporten,  yoga, 50 fit en pilates.
Kies je favorieten!
Of combineer verschillende sporten of wissel ze af wanneer jij dit wil. Ook verenigingssporten worden toegankelijk zonder lid te zijn van een vereniging. De meeste sport- en beweegprogramma's vinden plaats op of rondom Sportcentrum Rijkerswoerd, de Grote Koppel en Sport & Health Rijnkade.
In onze sportagenda zie je wanneer welke activiteiten worden aangeboden.
Kom in beweging met de sportkaart!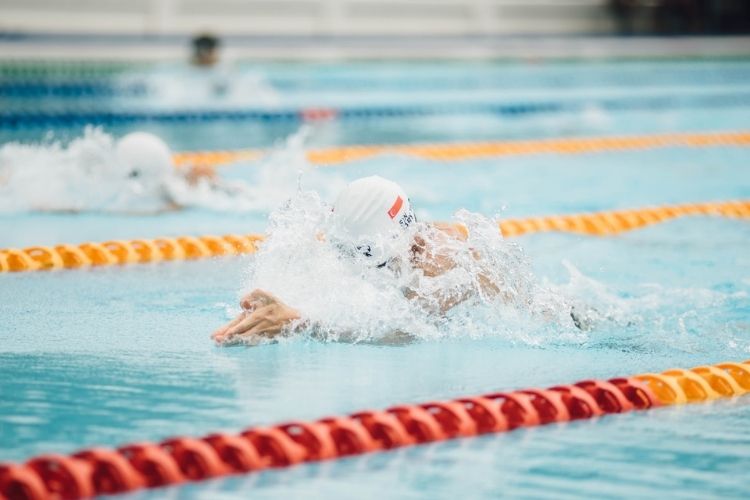 BANENZWEMMEN – BADMINTON – FITNESS – SPORT & SPEL – ZAALSPORTEN – AQUA H.I.T. – LEEFSTIJLZWEMMEN – VOLLEYBAL – AQUAPUMP  – PIYO PILATES – YOGA – TABATA – AQUAJOGGEN – AQUASPORT – ZWEMFIT 55+ – STOELYOGA
VOETBAL – NORDIC WALKING – PIYO BOOTCAMP – POWER WALKING & AVONDWANDELEN – PIYO PILATES & YOGA TABATA – FITWANDELEN – HARDLOPEN – RUNNING BLIND – BOSLOOP / TRAILRUNNING – BOOTCAMP 40+
Kom in beweging met de sportkaart!
Met de Sportkaart heb je een enorme keuze uit meer dan 20 sporten. Schrijf je nu in en maak flexibel en onbeperkt gebruik van het sportaanbod.
"Sporten met de Sportkaart heeft me net dat extra zetje gegeven wat ik nodig had om actiever te worden. Ik ben begonnen met Nordic Walking bij Doremieke, lekker buiten in de bossen en fitnessen op de Rijnkade. Daar is nu zwemmen bijgekomen. Ik kan elke dag iets anders kiezen en zit nergens aan vast en daar voel ik en mijn lijf zich prima bij!"

Pauline